Best 5 Healthy Diwali Sweets | Diwali 2020
Hello Everyone, so today I am up with easy Best 5 Healthy Diwali Sweets…so let's see…
Diwali is a festival of lights, crackers, and of course sweets. India is famous for its vast selection of sweet dishes; but all delicious and, of course, we gain weight in 5 days but don't worry this Diwali can maintain our weight and fill with cravings. However, this need not mean a Diwali without sweets. This is a joyous occasion and you should be able to celebrate it, guilt-free, with these healthy and low-fat sweets
1.Multi-grain Ladoods : (best 5 healthy Diwali sweets)
Laddu is one of India's favorite sweets, and every Diwali is an excuse to pride yourself on these delicious round balls. If you want to indulge yourself without compromising on health, then multi-grain laddus may be what you are looking for. These laddus are made from nutritious ragi or jowar instead of the usually refined flour. You can sweeten laddus by using jaggery powder to avoid the unhealthy calories that come with common sugars.
Ingredients: (best 5 healthy Diwali sweets)
Two Tbsp almonds powder
Two Tbsp raisins powder
Method:
(best 5 healthy Diwali sweets)
Heat 4 tbsp ghee in a deep pan and roast 3 cups Ragi (finger millet) flour. On a low flame for about 5 – 7 mins. One of the most important things you need to remember while making these ladoos is to roast the ragi very well. If there is even a slight rawness, then this will cause stomach aches.
Grind together, some lightly roasted dry fruits.
 Add 2 cups of jaggery powder to one cup of water. Boil for 5 mins.
 To the above, add a pinch of Elaichi powder.
 Pour the jaggery syrup into the mix.
If you like the flavor, add 1 tbsp cardamom powder to the mix.
 Use your hands to mold the mix into round balls. Use more ghee if they are too dry and crumbling
Your healthy multi-grain Ladoo Ragi Ladoo is ready! Enjoy the guilt-free binging!
2.Coconut Milk Rice Pudding:
It is one of our favorite healthy dessert dishes as it recreates traditional rice halwa with healthy ingredients. You can make this healthy rice pudding with coconut milk using brown rice instead of milk and white rice. The recipe recommends that you use maple syrup or agave to sweeten the rice pudding. You should know that agave can be rich in fructose. It is best to use organic maple syrup or honey to sweeten this dessert. You can also season rice pudding with cinnamon or nutmeg.
Ingredients:
(best 5 healthy Diwali sweets)
1-15oz coconut milk
1 cup of rice
1/4 cup syrup
2 tsp vanilla
2 tsp cinnamon (to taste)
1 cup unsweetened almond milk
pinch of salt (optional)
1 cup raisins (optional)
Method:
Pour coconut milk into a medium-size saucepan and convey it to a boil.
Wash the brown rice well then add it to the boiling coconut milk.
Let it boil for five minutes, cover, then lower right down to a simmer for 20 minutes.
Remove lid, stir, add within the syrup, vanilla, cinnamon, 1 cup of almond milk, and blend well. (You can add within the raisins here also if using)
Continue to cook for an additional 10 minutes. The rice will have absorbed tons of milk. If you want it a touch creamier add another 1/2 cup of almond milk.
Stir frequently therefore the rice doesn't stick with the rock bottom of the pan. At now you'll also add more cinnamon if desired.
Remove from heat and let cool for a minimum of 5 minutes.
Serve in glass extra cinnamon, and coconut whip. You can eat this immediately or you can store it within the fridge until it's cool.
For extra creaminess once cooled, pour a touch little bit of almond milk over the highest. Serve and Enjoy!
3. Oats chivda:
(best 5 healthy Diwali sweets)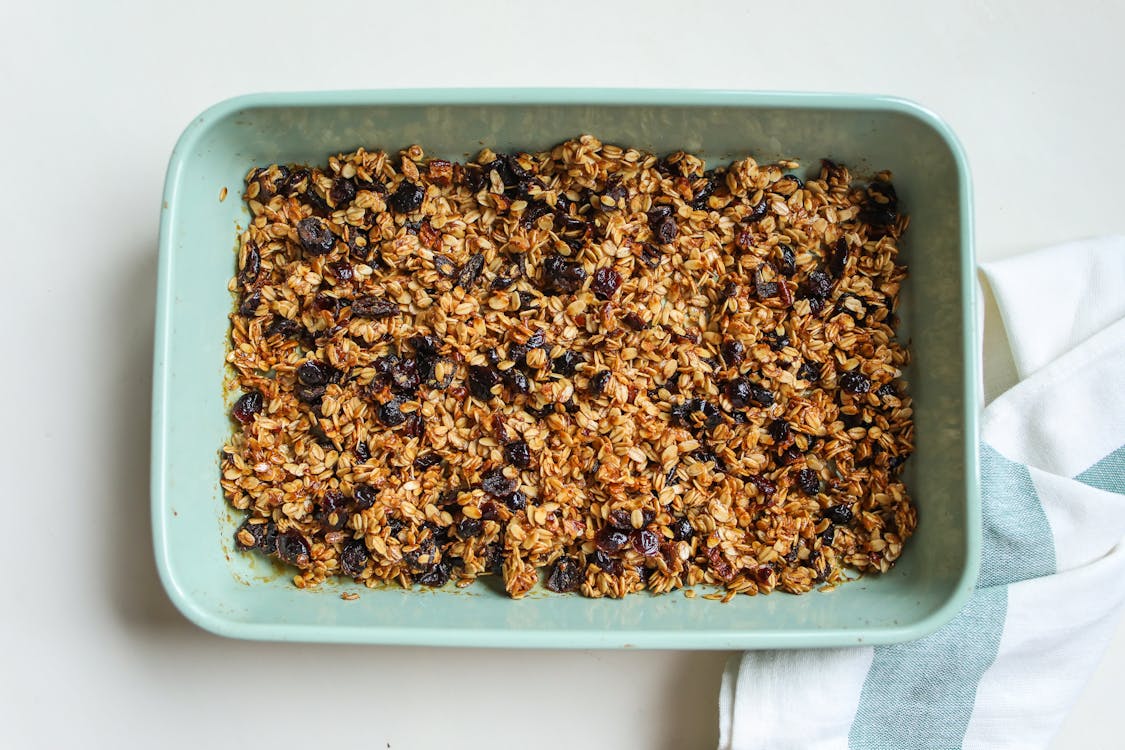 Another healthy snack for your Diwali fest time. Then look no further crunchy oats chivda will come to your rescue and keep all the hunger pangs away. Oats chivda is a healthy and tasty snack that can be savored in the Diwali festival whenever hunger strikes. This healthy recipe is often made well beforehand and delved into once you need something to charge you up. This healthy snack may be a combination of healthy oats, crispy poha, roasted chana dal, sesame seeds, and a touch of Indian spices.
Ingredients:
(best 5 healthy Diwali sweets)
• 2 tsp Oil
• 1/4 tsp mustard seeds
• 3 green chilies
• 3 sprigs curry leaves
• 1/4 tsp Turmeric powder
• 1 cup quick-cooking oatmeal, roasted
• 1/2 cup beaten rice (poha) , roasted
• 1/4 cup roasted chana dal
• salt
• 3 tsp white sesame
Method:
Heat the oil in a non-stick pan, add the mustard seeds, green chilies, and curry leaves.
When the seeds crackle, add the asafetida and turmeric powder and blend well.
Add the oats, sesame seeds, chana dal, brown sugar, and salt and toss well.
4. Apple basundi:
(best 5 healthy Diwali sweets)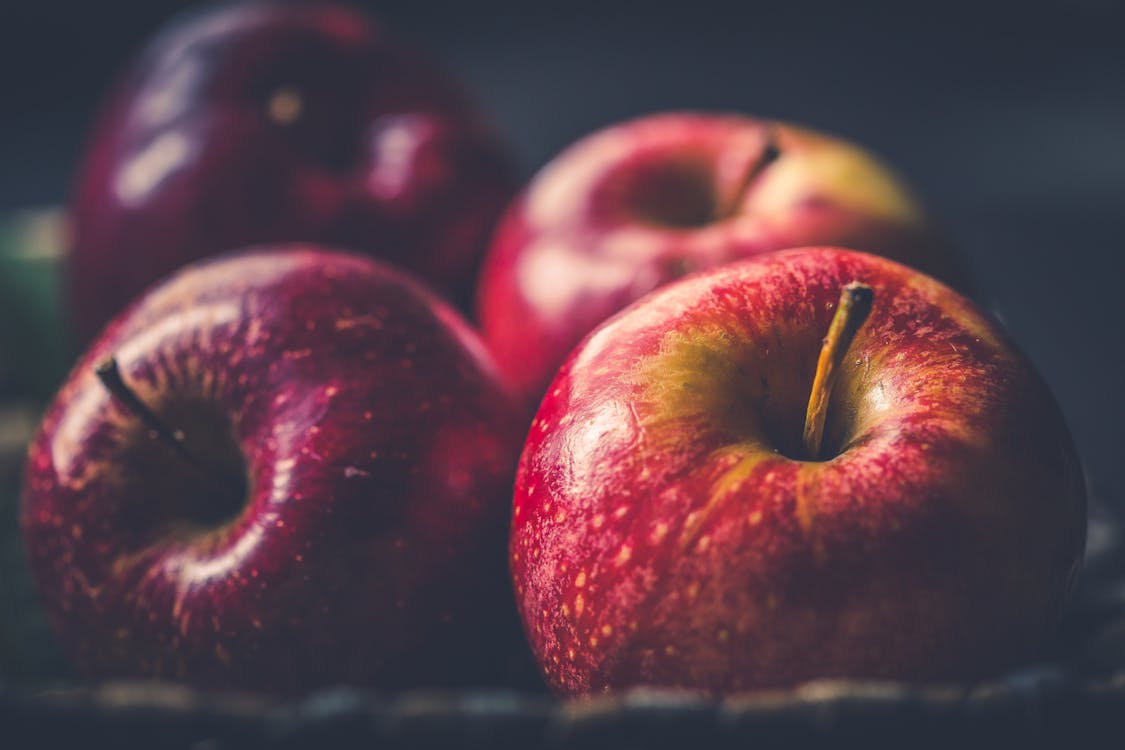 Apple basundi I think the best dessert sweet for Diwali as it is healthy and without a sugar-sweet recipe. Perfectly suitable for a healthy sweet dessert.
Ingredients: (best 5 healthy Diwali sweets)
1/2 Litre Toned Milk
10-12 Strands of Saffron
3 Tbsp Custard-Apple (Sitafal) Pulp
1 Tsp Stevia
Method:
Heat milk in a heavy bottom pan.
Once it comes to a boil, add saffron.
Cook on low heat until it is reduced to half.
Keep stirring continuously so that cream is not formed at the top and milk becomes smooth and thick.
Remove the pan from heat and let the basundi cool.
Once the basundi is cooled, add custard apple pulp and stevia to it and mix well.
Refrigerate the basundi for a few hours before serving.
5.Whole Wheat Nankhatai: (best 5 healthy Diwali sweets)
Nankhatai is usually made with all-purpose flour but to make a healthy snack in Diwali, use whole wheat flour. And Yes, you will have to add in some sugar for sweetness, but that's okay! You can always walk that extra mile or run for 10 more minutes on the treadmill to burn those extra calories. So get ready to make crunchy and delicious nankhatai.
Ingredients:
(best 5 healthy Diwali sweets)
Whole wheat flour – 1 cup
Gram flour – 1/4th cup
Powdered sugar – 1/2 cup
Cardamom powder – 1/2 tsp
Ghee – 1/3 cup
Milk – 1 – 2 tsp
Method:
Preheat an oven at 180° C for about 15 minutes.
Line a baking tray with parchment paper. If you don't have parchment paper, grease the tray with some ghee. Keep aside.
Sieve the flours, powdered sugar, and cardamom powder together in a deep bowl. Mix them well.
Slowly add some ghee to the mixture and mix it well to make a stiff dough.
Use a little amount of ghee to bring the flour together. Do not knead the dough. You can also add a tablespoon of milk if required.
Now make small balls out of the dough.
Gently press them to flatten them. Make a design on them using a fork or toothpick.
Place them on the baking tray and bake in the preheated oven for 20-25 minutes.
Serve warm and you can also store the nankhatai in an airtight container for 2-3 weeks.
These are some of the most enjoyed Diwali sweets and snacks, which you can now make and enjoy! and also don't give up on your favorite sweets and try to prepare them in the healthiest way possible, and to save yourself from a last-minute rush, but I suggest that you make these dishes in advance and have a wonderful time with your family and friends.
Have a healthy, safe, and guilt-free Diwali!